Make Your New Construction Title 24 Compliant with ACR Solar
The Title 24 Section on Solar Standards is over 500 pages long.
Below is a 5 min read that breaks it down for real people (not lawyers).
We want you to be informed and equipped to make the best decision for you and your home.
-ACR Solar
Basics of Title 24 Solar Mandates for Residential Properties
Residential properties are required to incorporate solar panels sufficient to offset their electricity consumption, with standards varying based on house size and energy needs. For homeowners, compliance leads to energy savings, potential rebates, and an increase in property value, while non-compliance might result in fines or permit issues.
Requirements for Commercial Buildings and Businesses
Commercial entities play a crucial role in California's green transition with unique solar mandates. Depending on size and use, commercial properties must cover a substantial portion of their energy needs through solar. Adopting solar reduces long-term energy costs, allows for tax benefits, and enhances a company's eco-friendly reputation.
Mandatory Features, Benefits, and the Need for Compliance
Title 24 compliant installations require specific panel efficiencies, energy storage capabilities, and connection regulations. Beyond savings, compliant properties benefit from an increased market value and contribute to environmental preservation. However, failure to adhere can lead to penalties and complications during property sales or renovations. ACR Solar assists in ensuring all installations meet these standards.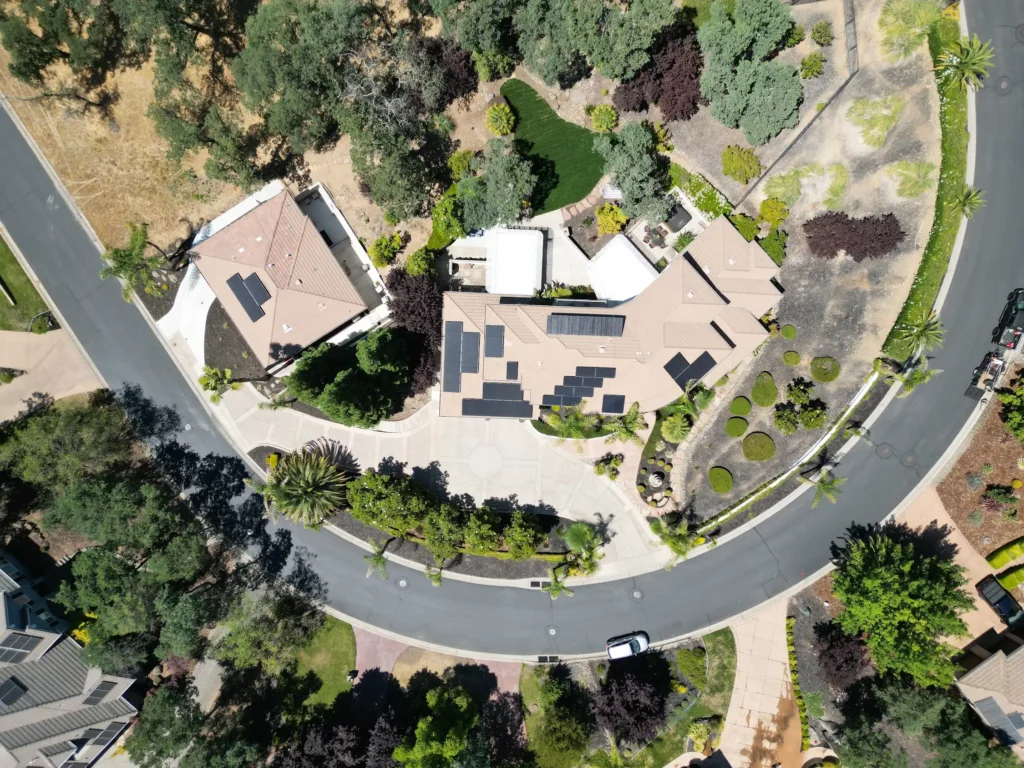 Andrew M. initially sought to meet California's Title 24 standards for his ADU.


After quoting him on the minimum solar install for T24 compliance, he recognized the financial advantages solar could offer.


Realizing how much he could save, he decided to install a complete solar system on his home, designed by ACR Solar to cover his large electric bill.


Of course, this is an ideal scenario, and going solar might not be for everyone.

Curious about what the numbers might look like for you?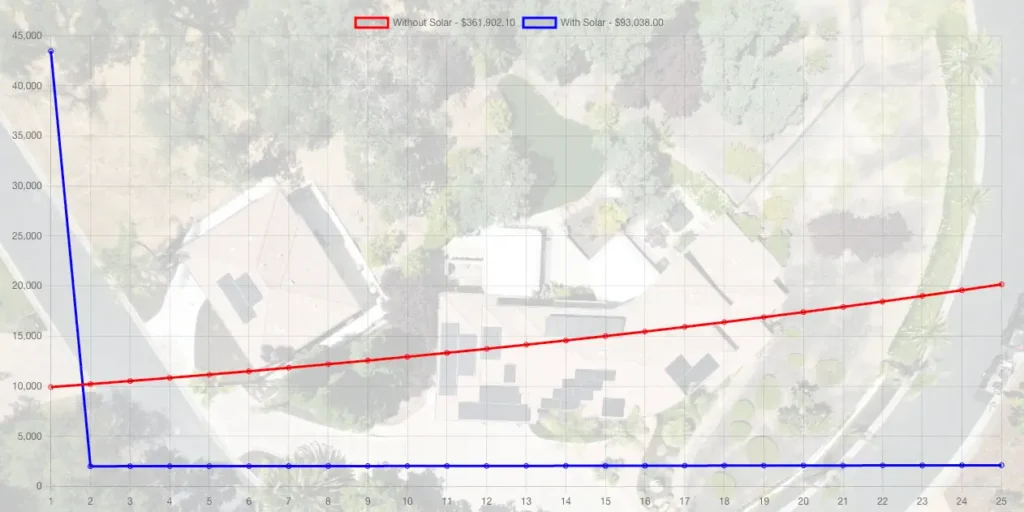 Estimated Savings Over 25 Years

Without Solar:
$361,902.10

With Solar(Including Full System Cost):
$93,038.00


Total Saved:
$268,864.10
At ACR Solar, we bring decades of expertise in both commercial solar installations and roofing, seamlessly integrating the two for optimal performance. Our deep understanding of Title 24 compliance for commercial buildings ensures tailored solutions that meet both energy and regulatory needs. With a proven track record, we're the trusted partner for businesses seeking a holistic approach to solar energy and roofing.
Answers for Every Solar Question